Time for another round of Sunday Night Chit-Chat! I'm still trying to catch up from last weeks chit-chat! Eeek! Will have to double time tonight! lol! Anyways, here are the guidelines for Sunday night chit-chat! I'd love for you to play along either in the comment section or on your own blog!
Start your blog post with a favourite photo, joke, quote... something from the week behind you!
Copy & paste my text below into your blog post and fill in the answers with your responses from the week.
Link me up in your post then come back and leave a comment so I can visit you and read how your week went!
It's as easy as that! Here we go!!
I saw this on FB and it totally cracked me up! haha!!
What are you...
Reading? I'm currently working on Firefly Island by Lisa Wingate... I loved Blue Moon Bay by the same author, so this should be great as well!!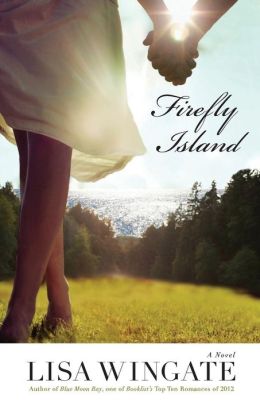 Watching? Tonights pickings will be the uber trashy and I *really* shouldn't be watching, but it's like a train wreck and I can't seem to stop myself, Gypsy Sisters, then after that i'll have to cleanse my mind with Joel Osteen. lol! *blush*
Listening to? Right now the girls are playing together on the laptop, Morgan is looking for Treecko (he's hiding), hubby is sleeping (he works tonight) and that's about it! It's actually pretty quiet right now!
Cooking/Baking? Tonight i'm making organic steak, sautéed mushrooms, broccoli & cauliflower. Yum! Morgan also made made GF Banana chocolate chip bread the other night... it's soooo good!
Happy you accomplished this week? My sewing list is progressively getting smaller... and I finished my MEGA hexie order well before it's "due date", so that's a good thing! :)
Looking forward to next week? Hmm... well I have another dentist appointment on Friday, but can't say i'm overly excited for it. ;) lol! But I am excited for the "after" of that appointment!
Thankful for today? For 'time'... time to enjoy the sun streaming in through the window, time to enjoy my kids, time to spend with my husband, time to chat with my BFF, time for sewing, time for reading... :)
Bonus question: What item is currently on the *TOP* of your wish list right now? I'm lusting over a new camera bag. I want something feminine & fun, and definitely pretty! There are a few i'm trying to decide between right now. I have a BIG Lowepro knapsack that holds ALL my gear is awesome for day trips etc... but i'd like something "bigger than average", but not huge, to take with me for just around the city with the girls, especially in the spring & summer months. I'd like it to ideally hold my camera with a lens attached, and perhaps 2 more lenses, then my own stuff as well so I don't need to tote around my purse as well.
Ok.. it's your turn!
Reading?

Watching?

Listening to?

Cooking/Baking?

Happy you accomplished this week?

Looking forward to next week?

Thankful for today?

Bonus question: What item is currently at the *TOP* of your wish list right now?